---
ThinkTank® has partnered with select companies as distributors in North America to bring our MINION® tanks to a location closer to you.
---
---
ThinkTank® has partnered with select companies as distributors in North America to bring our MINION® tanks to a location closer to you.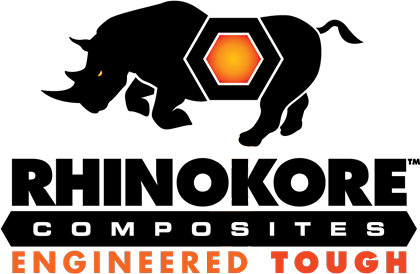 RhinoKore offers fully engineered, patented water management solutions for your most demanding projects. They have experienced dedicated crews based throughout the Bakken region with operational expertise and reliable service second to none.
Our insulated high capacity water management systems are engineered tough to meet the challenges of your most demanding projects. RhinoKore's adaptable systems will save you time, money and environmental damage. Your work sites will be more efficient, cleaner and safer.
Colorado, Wyoming, & Oklahoma

Founded in 2008, ShaleStone Inc's principal solution is the design and operation of fluid systems in the oil and gas sector. Although predominantly weighted to service the extraction of our natural resources, our team also provides water solutions for a number of outlying industries. Managing existing, as well as supporting the design and build of new fluid system infrastructure, ShaleStone holds the expertise to engineer, sell, transfer, store, filter, transport, inject, contain and manage your fields' fluid resource needs. Accessing emerging technology in transfer equipment and hose, automated solutions, and the Minion Tank's vertical, eco-friendly engineering, has placed our team on the front lines of pioneering the next generation of Fluid Management, or Water Solutions. Along-side our core Water Solution services, our team also provides roustabout and drilling support solutions. As of 2020, our team locally operates in the following oil and gas basins; Piceance, DJ, Powder River, Anadarko, and San Juan.
Contact
Corporate Office
2768 Compass Drive, Suite 103
Grand Junction, CO 81506

Lucerne Office
33247 US Highway 85 
Lucerne, CO 80646

(970) 283-5555
Eastern USA

The octane environmental team came together because they believe there is a better way to serve the oil and gas industry. They drive customer success through their never-ending focus on safety & quality. Experience has arrived, and they're going the distance to get the job done – the octane way.

Octanes Mission
The mission is to be a leading, high quality supplier of water management, containment and related services for the oil and gas industry while maintaining an absolute safe work environment for our employees, customers and communities.

Fraction Energy Services was founded in 2012 and has continuously led the way in providing creative water management solutions to clients throughout western Canada.
Along with our parent company, Green Energy Services, we offer an expanded range of services that not only include enhanced Water Management Services, but also Production Services, Environmental Services and Oilfield Rentals. Our need to develop new, innovative ideas using technology and talent gives our employees and customers the confidence that every job will be executed safely and efficiently.
We strive to create long term relationships with business partners, and it is our culture and experience that drives us to deliver the level of service they expect. We are proud of our commitment to Indigenous Engagement within the areas we operate, and we work to generate growth and opportunities for First Nations members within their traditional territories.