---
ThinkTank® has partnered with select companies as distributors in North America to bring our MINION® tanks to a location closer to you.
---
---
ThinkTank® has partnered with select companies as distributors in North America to bring our MINION® tanks to a location closer to you.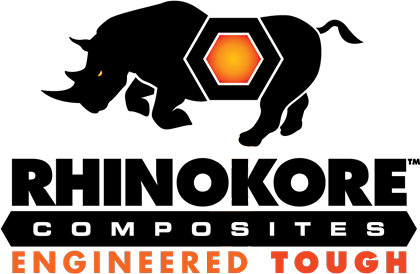 RhinoKore offers fully engineered, patented water management solutions for your most demanding projects. They have experienced dedicated crews based throughout the Bakken region with operational expertise and reliable service second to none.
Our insulated high capacity water management systems are engineered tough to meet the challenges of your most demanding projects. RhinoKore's adaptable systems will save you time, money and environmental damage. Your work sites will be more efficient, cleaner and safer.
Texas, New Mexico, Colorado, Wyoming, & Oklahoma

Established in 2013, ShaleStone has developed into a well-diversified organization with strong relationships across the United States & Canada. Servicing our customer base out of Lucerne, CO and Midland, TX our team prides itself on providing broad-minded solutions with the attention of a small organizational. Paramount to their success, it was founded on a soulful approach to incident free operations, the drive to provide unmatched craftsmanship and intimate leadership involvement with their front-line team members.
Largely engaged in oil/gas & industrial service offerings, Shalestones foundation allows their teams to capitalize on a broad range of options within the above ground storage tank, secondary containment, HDPE fusion and roustabout opportunities.
Contact
Corporate Office
2768 Compass Drive, Suite 103
Grand Junction, CO 81506

(970) 623-0028
Lucerne Office
33247 US Highway 85
Lucerne, CO 80646

(970) 623-002
Midland Office
3100 CR 1255
Midland, TX 79706

(432) 232-4029
Eastern USA

The octane environmental team came together because they believe there is a better way to serve the oil and gas industry. They drive customer success through their never-ending focus on safety & quality. Experience has arrived, and they're going the distance to get the job done – the octane way.
Octanes mission
The mission is to be a leading, high quality supplier of water management, containment and related services for the oil and gas industry while maintaining an absolute safe work environment for our employees, customers and communities.
Campbell Oilfield Rentals

Welcome to Campbell Oilfield Rentals. Our Canadian distributor, who are a privately-owned oilfield service company that has been serving the Oil and Gas industry throughout North America for over 15 years.
Their dedication to the Canadian customer base by having reliable equipment and a skilled team with years of service in the oil industry.
Campbell Oilfield Rentals understands the evolving standards and technology in the oil industry. That's why they're considered the best of the best in what they do. Continuously building Campbell's fleet makes us stand out as the storage technology of the present and future.
Contact
Calgary, AB (Sales Office)
620, 715 – 5th Ave SW 
Calgary,
Alberta T2P 2X6

Phone: (403) 234-9009

Fax: (403) 234-0110 sales@campbelloilfield.com
President – Danny Campbell
Vice President – Lance Moran
Sales Manager – Shaun Lucas
Business Development / Sales – Chris Falloon